12 Mar

Why Credentialing?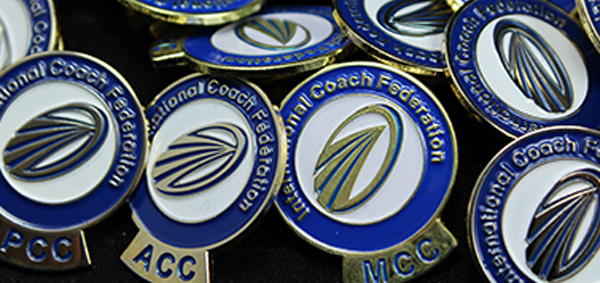 Are you someone who is debating that credentialing is useless? Here are couple of reasons for you to consider before you loose time and money further.
A recent ICF study, 83% of respondents who had engaged in a professional coaching relationship said it was "somewhat to very important" for their coach to have credentials.
Since the coaching industry is gaining more and more clarity and demand, the training and development professionals are becoming aware and conscious about the credentials while hiring coaches.
If you are serious about developing your coaching business, an ICF Credential is the best way to set yourself apart by demonstrating your knowledge, skill and commitment to high ethical and professional standards.
Here are a few reasons you may want to consider boosting your coaching career from this point forward with ICF credentials:
 Your clients are reflection of your own values as a coach, if you respect quality they respect quality too. Credentialing is a globally known way to represent quality. Your clients expect you to meet a certain professional standard before they start working with you.
Gaining credential is a rigorous process and it takes effort to complete all the requirements. Your commitment to fulfill all the requirement and achieve your credentials shows your commitment towards the profession and that shows up in your confidence while interacting with your clients.
Credential process demands you to be honest with yourself by seeking feedback and taking action, it's in a way becoming an example for your clients to hold yourself accountable. If you aren't accountable for your growth, how can you motivate your client's to do the same?
Holding credential is a best way to create trust in your close network. You open up networking opportunities by being committed to your own growth.
Through mentoring and credentialing process, you eliminate all the assumptions that you are making while coaching and you receive validation of your work in a very safe environment, after all we all want that but with care. The process saves you from any major failures or embarrassments that you might face in front of your client.
Credentials help you earn more money. On average, certified coaches make more money than non-certified coaches. We all want to change the world and would also like to make enough money to travel the world, enjoy fine dining and live debt-free. Your investment in credentials will pay off.
What holds you back from getting your credentials?
Let's have a no-obligatory conversation to understand that, write to me at jayabhateja@abhyudayacoach.com or visit www.abhyudayacoach.com for scheduling time.
99% of our clients pass on the first try. Those who don't, generally fail because they didn't comply with or apply the mentoring they received.
What's required to gain the credential?
Coaching credentials offered by the ICF benefit both coaches and consumers. ICF Credentialed coaches meet the highest professional standards and adhere to a strong code of ethics. ICF Credentialed coaches must meet several requirements including obtaining a minimum number of coaching experience and coach-specific training hours. In addition, coaches who apply for a credential are assessed in their coaching standards and competence both orally and in writing by experienced, independent assessors under strict examination conditions.
(
80 Views
)